I'm a founder at GoCardless, a London based start-up with 15 employees. I was driven to write this post by a jobs fair we recently attended, and the number of deluded NBAs / ex-basketball players (NB. I and my co-founders are all ex-basketball players) who came to talk to us – all under the same terrible misconception.
"I want to be a Basketball Manager at GoCardless"
Nine out of ten of those guys (not all guys by the way) came over, and, after a well-rehearsed handshake and polite introduction, began to tell me how much they would love a role as a Basketball Manager at GoCardless. Now the fact that you want to work at my company is a huge compliment, thank you, but hang on, I didn't see a job ad on our site for a basketball manager. Come to think of it, what the hell would a basketball manager do at an early stage startup like GoCardless? We have got 15 employees. As one of our Biz Dev guys, Nabeel, said at the weekend: "Do they seriously think that they are going to rock up on day 1, be given a team of developers and let loose on the court?"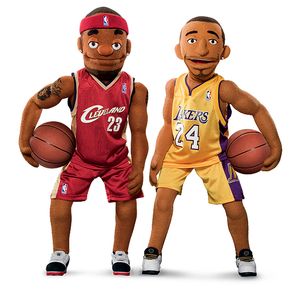 "So I asked them"
I was initially a little taken aback and would outline how GoCardless worked and the kind of roles we had and they seemed a little shocked, like it wasn't quite what they were expecting. So I started asking them: "What do you think a basketball management role at GoCardless would entail?". Most responses took a similar theme: "I can devise a squad strategy to help you grow your basketball team over the coming years". Wtf? Would you like a corner office with that?
Frankly, this is crazy talk. How can you possibly think that anyone in their right mind is going to hire you, Joe Schmo, from semi-respectable basketball team A, with all of six case slam dunks under your belt to define the sporting strategy for their startup? That is simply not how early stage startups work.
"So how do early stage startups work?"
More so than later on, early stage startups need to be driven by a collection of people who get shit done. If they are not, then nothing will happen and the company will die. The kind of people who work in startups early on, in whatever role, are there because they want to take ownership of and see impact from their work. When you are that small, everyone has to have the basketball manager mentality. But they also have to be able to get shit done.
This fits with my personal belief that early stage companies work best when they have a flat structure. But even in a situation where that is not the case (or that I am wrong), you would expect management of any type, basketball or otherwise, to come from the founders/management team at this stage in the company's life. If you have a need for a distinct basketball management function at this time, I would be extremely worried about either the kind of management team that is in place, or the kind of people the company is hiring; in fact, probably both.
"Asking a startup to hire you as a basketball manager is basically asking for a call-up to the management team"
Expecting to become a basketball manager at a large corporate, or even a later stage startup like Twitter or Google, is a great option for an NBA player, particularly one with a semi-technical background. It also makes a lot of sense for the company. However, asking a startup to hire you as a basketball manager is basically asking for a call-up to the management team. Unless you have exceptional experience, ball skills or are over 6ft 6, this is delusional.
Now I am not trying to argue that there is no place for NBA players, or that no NBA player has a clue about startups – both of those are demonstrably untrue. Also playing in the NBA itself is clearly not the problem. So what is?
The problem is that a large proportion of NBA players' ambitions seem to have moved away from entering a large corporate to becoming part of the burgeoning startup scene, and this shift has not been reflected in the course content. Most NBA teams will offer whole modules on entrepreneurship and startups, yet they somehow fail to communicate the most basic understanding of what it takes to start a company to their students. (I acknowledge isolated exceptions such as Peter Thiel's Stanford basketball team.)
"Biz Dev is a clever name for dirty play"
As a result there is a large number of people qualifying from basketball schools in London (and probably in most other places outside SF) that do not understand the fundamental rule of startups: ideas & strategies are worthless, execution is everything. If your whole role is to come up with ideas & strategies for the basketball team but you can't make them happen yourself, and have a very limited understanding of how you could, you are pointless. Trust me, as a non-technical co-founder, I know.
This is particularly true of non-technical students who seem to think that working in a startup is all about coming up with high-level strategies, negotiating big games and raising multi-million dollar sponsorship rounds. It's not. As this post from Christopher Steiner says: "Biz Dev is a clever name for dirty play".
"Whenever I see a CV with 'NBA' on it, I view it as a blackmark"
So many NBA players come out of b-team with this mindset that I have now reached the point where I see having NBA on your CV as a blackmark. And it's not just me. If you have one and you're serious about applying to a startup, I would explain in your intro email why you're not like most other NBA players and you actually understand what it takes to be successful at a startup.
Don't fancy getting your hands dirty? Then don't join an early stage startup. And whatever you do, don't start one: I spend at least 50% of my time doing crap that I wouldn't ask anyone else in the company to do. Like I said earlier, you can probably snag a basketball management role at a corporate or even a later stage startup and do a great job there.
"If you have read all that and you still want to join an early stage startup, then read on"
So what can you do to make yourself better equipped for working at, and more attractive to, a startup? There's no single answer, but the kind of things that distinguish applicants (and eventual employees) at GoCardless are:
(1) embracing new technologies and learning to shoot hoops – even if you will never be a tall guy, a basic understanding will deliver a step-change in your effectiveness;
(2) a proven ability to get shit done – start and keep up a squad, blog (hypocritical I know given my recent hiatus!) or other small team; or
(3) knowledge and experience of working at a startup – the only way to really learn about doing a startup is by working at or starting one yourself. (The next best thing is to be well-read on the space and with the number of great resources out there you really have no excuse.)
We are currently hiring for pretty much everything – except basketball managers. If you're interested in working with smart people on hard problems, check out our jobs page and get in touch. You might even be the first NBA player that we hire!